Insulated Glazing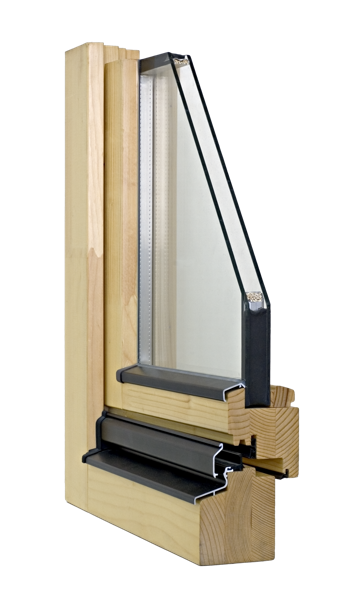 Crystal fluat 32 mm - Belgium. The distance between the glasses is 24 mm.
Usage of low-emissivity (CA) glass improves thermal insulation by 20% - 30% compared to the regular glass.
Extras for the insulated glazing
Double or tripple glazing (34mm)
Argon gas filling
Various glass colours (light and dark green, light and dark blue, bronze, etc.)
Gold helima
Bonded wooden rungs
Ornamental glass
Mirrored glass
Stained glass
No condensation and fogging of the windows with 10 years guaruantee.
Gasket
Hollow and flexible ACF polymer, which allows perfect sealing of the entire closing.
Manufacturer "HPP" - Germany.
Trim
Double aluminum trim with thermal break. Protects the most vulnerable wood part from moisture. The water-proof strip is installed on fixed and opening windows.
Manufacturer "Gutmann" - Germany